"Many onlookers seeing the types of events I typically shoot, with all the incredible decoration and entertainment, ask… What about these big Bar Mitzvahs, then? They're just a huge party, aren't they? Doesn't everyone just down vodka shots handed out by dancers in bikinis? The truth this: yes, they often involve an incredible party, but behind every occasion are personal reasons to celebrate that are sometimes beneath the surface.
A Bar Mitzvah is not just about a boy turning 13 years of age, and a Bat Mitzvah is not only about a girl turning 12. What I find fascinating about being involved with so many amazing and unique families is their story, sometimes going back through the generations.
Perhaps the parents struggled to have a baby for years, and then their son was born. He now stands as a man in Jewish law, reading in Synagogue as his proud and emotional mother looks on.
Sometimes parents tell me that their daughter was ill as a baby, and now here she is a confident young woman doing well in school and taking meaningful lessons from her Bat Mitzvah portion, raising money for her chosen charity as a way to mark the occasion.
We often photograph Bar Mitzvah celebrations on behalf of parents with children who have autism or other learning difficulties, for whom standing in Synagogue and reciting one blessing in Hebrew is an epic achievement, and as they recite it we look across to the parents who cannot hold themselves together through emotion and pride.
Or, it's simply the perfect opportunity to celebrate family, childhood and parenthood… to make lifelong memories surrounded by family and friends.
So there is always a deeper meaning, but one morning in Synagogue a remarkable story was told. Max had his 'Call Up' to the read from the ancient Torah scroll in Synagogue for the first time. Early in the morning, he recited a blessing, wearing the traditional prayer shawl 'Tallit' and 'Tefillin', with his family looking on.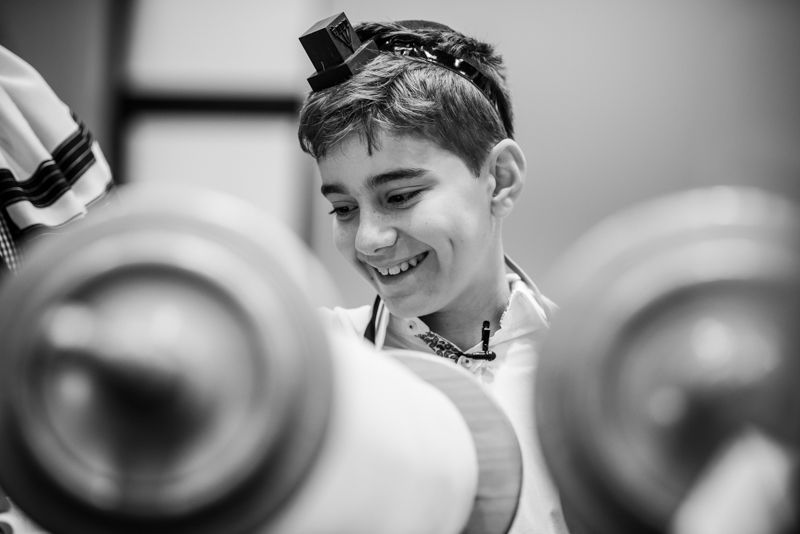 This actual Sefer Torah, the scroll upon which the Old Testament is written in Hebrew, was smuggled out of Nazi Germany by his Great Grandfather, Kurt. As a young boy, he fled with nothing. It was the only item he took with him on his journey into the unknown, away from the horrors that were unfolding around him and away from near-certain death at the hands of the Nazis. Such was the importance and reverence he placed on his most holy of ancient hand-written texts, which is the foundation of life for much of civilisation, that this was the only item he wished to save, risking his own life to do so.
He held this very conspicuous and heavy object close as he passed a Nazi guard at a checkpoint, the guard stared at him and at this most obviously Jewish item, and for an unknown reason, decided to wave the him through, turning a blind eye to what was completely prohibited by the Nazi regime. Kurt, who went on to become the patriarch of an incredible family in England, could have been shot dead there and then.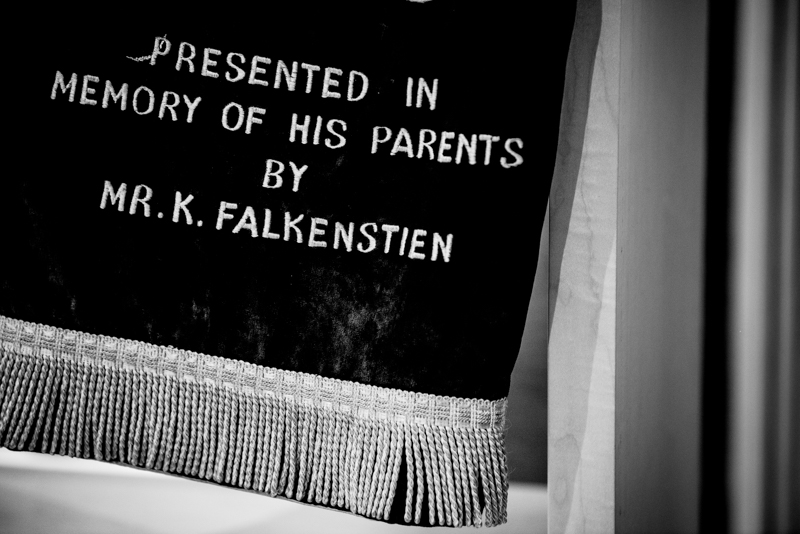 Before Max's call up to read from the Torah, I had been told the significance of this particular scroll by the Bar Mitzvah boy's father, but as the Rabbi recounted the story, the Synagogue fell silent. I looked across as tears streamed down from the Grandfather's eyes.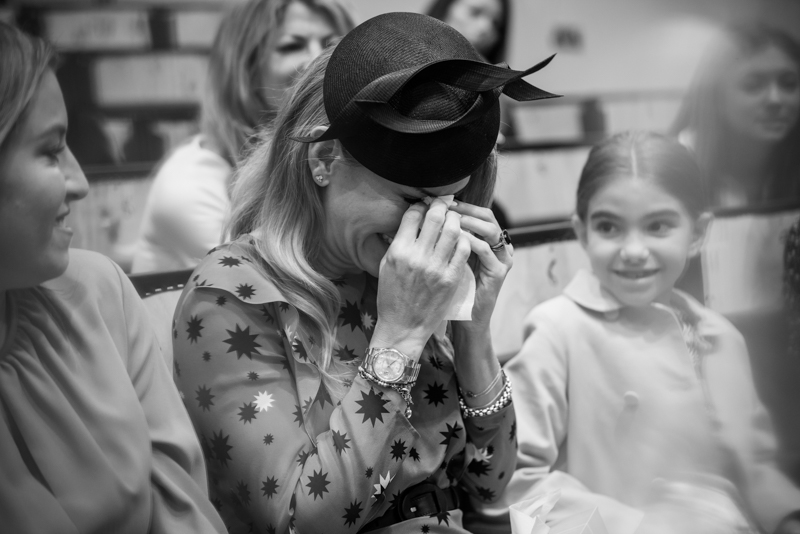 Every child of every subsequent generation of this family has used this scroll to recite their Bar Mitzvah, with the Sefer Torah being carefully taken around the UK and indeed further afield to make this a reality. Bar Mitzvahs which may not have happened, generations which may never have been born.
This was the very first ever Bar Mitzvah in the magnificent new South Hampstead Synagogue, a flourishing community planning for the future. It was using a very important Torah scroll smuggled hurriedly out of Nazi Germany at huge personal risk. The day of Max's reading, when he held the scroll close to his chest, was also Holocaust Remembrance Day. This parchment had seen destruction, death and despair, now it is witness to joy, regeneration and the happiest moments of life.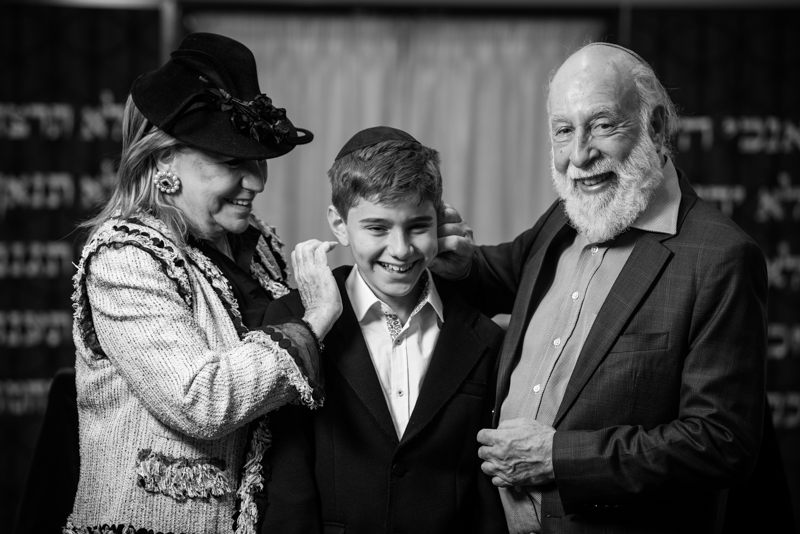 Even for families without such an inherently personal connection to the Holocaust, every single Bar Mitzvah is a link in the chain back to previous generations, and the hope of a bright future. Yes, there's often an incredible party for a Bar Mitzvah, but it is so much deeper than that."